ISO 9001
QUALITY IS
A PRIORITY
The Quality Management System deployed and active in Global Translations.BR, in compliance with the requirements of the IS0 9001 standard, ensures that the needs and expectations of our clients are met. Being a partner of Global is synonymous with receiving personalized services, consistent guidance and punctuality in the agreed deadlines.
ONE STEP AHEAD
Our commitment to the principle of quality is present in all aspects of the organization and what drives us in the pursuit of the continuous improvement of our services.
Among the key performance indicators of Global, audited annually, is the fulfillment of agreed deadlines and the client's satisfaction, both measured through surveys within the ISO 9001 standards.
OUR QUALITY ASSURANCE POLICY
To meet clients' expectations and relevant requirements while constantly seeking to enhance our Quality Management System and improve our services.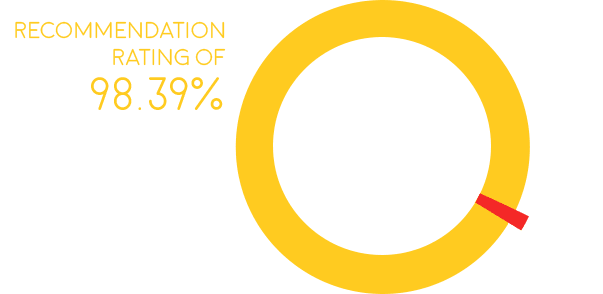 Global Translations.BR conducts satisfaction surveys to ensure excellence in the provision of services.
We monitor projects closely, so that your expectations are always met. After the delivery, the customer care process is evaluated internally and, semiannually, we invite our clients to share their experience.
In its latest edition (2021), the survey registered the index of 98.39% of satisfied customers with respect to customer service, prices, deadlines and quality of the service.
WE WANT TO HEAR FROM YOU!
Global understands that every business and individual has different needs. Take this opportunity to tell us what really stands out and makes a difference in your projects.
TRANSLATION MEANS TRUST
We offer services with a high standard of quality, agility and reliability to meet your communication needs in an increasingly globalized world.