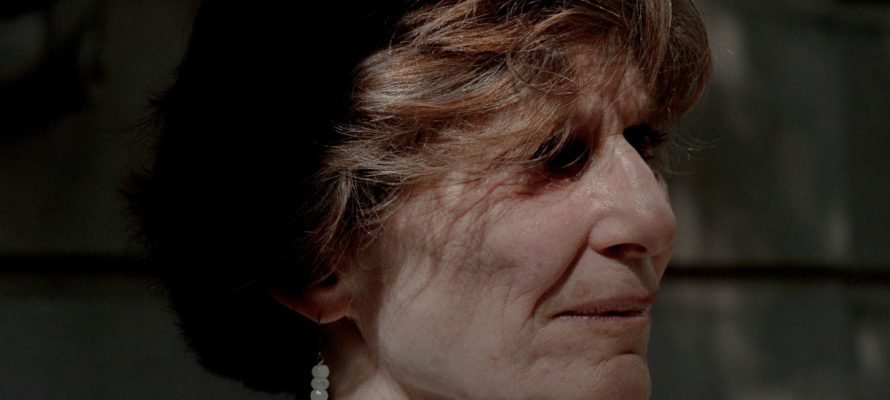 Ann Goldstein: "Translation is all about attention to detail"
The editor and translator who brought Elena Ferrante's Neapolitan Quartet into English on language and the importance of reading widely.
Ann Goldstein knows the works of Elena Ferrante intimately – perhaps more than anyone else in the English-speaking world – but she doesn't have any great desire to meet her. Goldstein is the literary translator who has brought the Italian author's novels, most famously the Neapolitan Quartet, to Anglophone audiences. In English, like in the original Italian, they have become bestsellers. Ferrante is beloved for her truthful depictions of adolescent friendship and the pains of womanhood. But "Elena Ferrante" is a pseudonym: the identity of the author is not known to the public, despite numerous attempts to discover her.
Goldstein communicates with Ferrante via her Italian publisher. "It doesn't really bother me, not to speak to her directly," she said over Zoom from her book-laden apartment in Greenwich Village, New York City. "The person who writes the books is the person I know, whoever that person is, the consciousness that's writing the books is someone that I have a dialogue with." She giggled, as she did frequently, despite being about to say something she must have insisted many times before. "And – by the way – I don't know who she is. And it's not me."
Goldstein was born in 1949 and grew up in New Jersey. She has been translating Italian literature into English since the early 1990s and spent the bulk of her career working in the copy department at the New Yorker, which she joined in 1974. In the late 1980s she became the head of the department, overseeing copyediting and proof-reading. She had studied ancient Greek at university, and can read French "pretty well", but it was with New Yorker colleagues that she first learned Italian. Over three successive years the group read the trio of books comprising Dante's Divine Comedy. Goldstein was in her late thirties at the time; it is more difficult to learn a language later in life. "You don't get the same facility, the same kind of fluency, as if you were a child," she said, "but you can do something."
She retired from the magazine in 2017 and has since pursued translation. She still abides by the many grammatical rules instilled in her by four decades at the New Yorker ("things like the serial comma or the Oxford comma – nobody seems to use that any more, which is ridiculous, because it's so clarifying"). The two halves of her career are distinct yet overlapping. "I do think that proofreading, copy-editing, editing, they have to do with an attention to detail, and of course translation is all about attention to detail. It's attention to particular words, to sentences, and how words work in a sentence. It's about getting everything as right as you can, or what you think of as right, from the way the word is spelled – and we might have a difference of opinion about that," that amused her, "to the way it's used."
Goldstein spoke knowingly about her own language ("spelled" could of course be "spelt") and regularly corrected herself, as though always in pursuit of the most precise way of conveying her meaning. She wore a grey V-neck jumper, dangly silver earrings and thick-rimmed glasses – above which her eyebrows often appeared, jumping up in excitement as she furrowed her brow in concentration and then quickly released it.
Her most recent translation is of Forbidden Notebook by Alba de Céspedes. First published in Italy in the 1950s, the novel comprises a series of diary entries by Valeria Cossati, who secretly writes of her deep dissatisfaction with her life in post-war Rome. "I was struck by the fact that it seems – it's a little bit cliché to say this – but it seems so contemporary. It seems like she's dealing with the same problems that women have now, or have had since then. This was 70 years ago. The daily struggles are different, but the psychological struggles are so similar."
The book is also being republished in Italy, where it has been out of print for decades. It marks a "rediscovery", a reassertion of an author who was successful in her lifetime, but whom the patriarchal cultural memory has forgotten. It was in Ferrante's Frantumaglia, a collection of letters, essays and interviews that Goldstein translated into English, that she first learnt of de Céspedes, whose life was remarkable by any standard – and of particular interest to the translator, who is fascinated by wartime and postwar Italy.
De Céspedes was the granddaughter of Carlos Manuel de Céspedes, who led Cuba's revolt for independence from Spain and then served as its first president. She was born in Rome, married when she was 15 and had a child aged 17. In 1943 she and her second husband fled to escape the Nazis' occupation of the capital. "So they spent a month hiding in the woods in Abruzzo!" Goldstein explained, wide-eyed. "She wrote a diary – there's a little diary that I translated that I'm trying to get published. It's amazing. I don't know how she wrote it, but she did, just about being in the woods, and they were slowly being more and more closely surrounded by the Germans. It's pretty dramatic. She had a wild life!"
Goldstein's enthusiasm for her authors – and for her part in the "rediscovery" project of an author such as de Céspedes – is evident. The thematic similarity between Forbidden Notebook and many of Ferrante's works is, she said, a coincidence. "But I do like novels about women – I guess. Though not exclusively. I have done a lot more [books by] women, especially first person narrator women. There's something about it that is particularly congenial." She stopped herself. "But I'm always interested in anything!"
She could not, however, explain exactly what she looks for in literature she might translate. She prefers books that are set in Italy, but beyond that – "I don't really look for anything. Most books, even if they ostensibly don't seem interesting, end up being interesting for one reason or another, either for translation issues or language issues."
She doesn't see herself as a writer as such – "I mean, I'm not writing anything of my own" – and aligns herself instead with the critic Cesare Garboli, who wrote: "To translate is to be an actor." "The actor is performing," Goldstein said. "It's only once, it's his own personal performance, and nobody else can do the same thing." Translation is also, she said, "a puzzle. You're solving puzzles all the time. But in order to solve them, you have to interpret." And of course there is never just one answer.
For a long time those critiquing the publishing industry spoke of the "3 per cent problem" – that just 3 per cent of books sold in English were in translation. (The statistic has been cited for both the UK and the US.) In the 30 years Goldstein has been translating, she has seen that number grow. "There's definitely more openness to translations," she said, citing the proliferation of small presses, including New Directions and Archipelago Books in the US, as leading the charge. "The Ferrante phenomenon" – as she described it – has helped translators receive the credit they deserve. "Because there's no author, it made people more aware of the fact that there's a translator involved in the book."
Goldstein has a personal fascination with Italian culture, but also sees a moral pursuit in reading in translation. "It opens you up to other cultures. We're all very – well, especially in America – we're so inward-facing, we're so solipsistic," she punctuated her pause with a laugh. "Or, what's the word! I mean, that's one word. People don't attend to other cultures. They don't pay attention, and they don't want to learn anything. They don't want to understand how other people might think, how their neighbours might think. It's just, the more you know, the better it is. The broader your sense of the world – it can't help but make you a better person."
This article was first published at The New Statesman, on February 24, 2023.