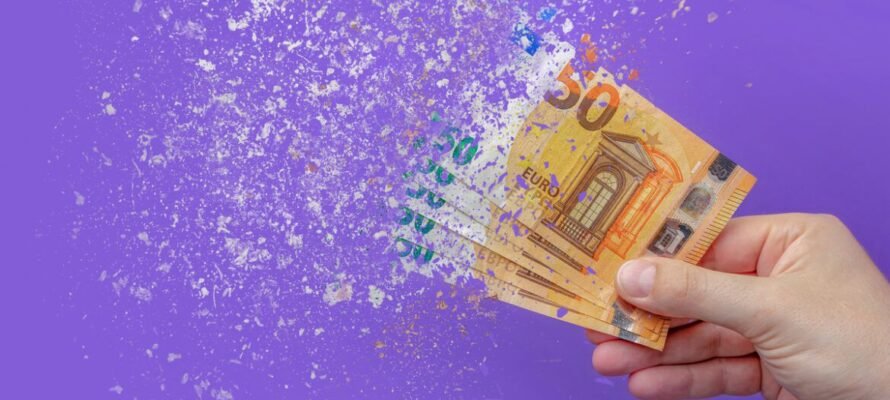 Has Inflation Affected Translation Rates?
Language services rates have remained relatively stable for a number of years, even during the COVID-19 pandemic. However, global economic trends like the current rising inflation levels can affect different aspects of people's micro-economic experience. 
We asked readers about their experience with inflation. Specifically, we asked how translation rates are trending for them in light of the current situation. Reflecting the rate stability mentioned above, the majority replied that their rates remain flat (49.5%).
For less than a quarter of respondents, rates are slightly increasing (18.7%). The rest of respondents answered that their rates were strongly decreasing (14.3%), slightly decreasing (12.1%), or strongly increasing (5.4%).
I Don't Even Try
There is a lot being shared about artificial intelligence (AI) on all media, including Slator (with multiple related articles published in February). At this point few in the language services industry would argue that advances in (language) AI will not impact their career or business. The real question now being asked is how. 
Although "it is difficult to say for certain" (quoting ChatGPT here) how a large language model (LLM) plus human expert combination will look like for every working professional, the fact remains that the expert-in-the-loop language profession is changing fast.
As many AI researchers cannot explain sometimes how a given model arrived at a given answer or a statement, we asked readers if the language AI hype has made it easier or harder for them to explain their own jobs to friends and family. The vast majority of respondents said they don't even try to explain (47.1%). For a little over a third, it is harder (35.3%), and for a small percentage, it has become easier (17.6%).
Bing… Bang… Boom?
As with several other organizations, researchers at Microsoft have been busier than ever with LLM-based AI models. However, it was precisely Bing the model that made the news at the time of this issue, and not in a flattering way. It ended up bullying Matt O'Brien, a journalist from the Associated Press who was testing it.
We asked readers if they had used Microsoft's "New Bing," the very AI model that can be mean, at present. As with the previous Bing, this one is not as popular as any of its counterparts, with the majority of readers answering No (70.0%), and the rest split between a Yes response (12.5%), and having joined the waitlist to try it (17.5%). 
AI Integration Has Arrived. Or Has It?
Well, not for all. An expected development, makers of CAT and TMS tools are trying to catch up with AI technology and integrate it into their products. This is reminiscent of when the buzz was all about MT integration: makers of what was then called translation software knew it had to be done.
And just as it was then, it is now. Some companies were working to get to an AI-enabled level all along, while some are now scrambling to get on board. Every product is different, of course. And how localization tools assist humans in getting the right end result can vary a great deal, in the same way the adequacy of a tool can become a function of how well a human uses it. 
A little over two thirds of readers are not entirely sure about the suitability of their CAT and TMS tools to integrate advances in AI. Some are just unsure (38.2%), while some replied with a hesitant "Yes, I think it is the case" (36.4%). On the other hand, less than a quarter of respondents answered with a definite Yes (18.2%), or a definite No (and looking to change soon, 7.2%).
This article was first published at Slator, on March 7, 2023.