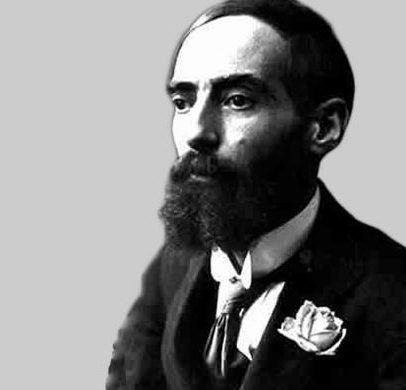 Tagus Press to launch English-language translation of Portuguese writer Camilo Pessanha's book
Portuguese writer Camilo Pessanha had a way with his words, skillfully playing with them to provoke powerful images and engage a reader's mind on multiple levels.
Pessanha's poems are now being introduced to English-language readers with a translation of 'Clepsydra,' a collection of his poems, recently published by Tagus Press, the publishing arm of the Center for Portuguese Studies and Culture at UMass Dartmouth.
"The only collection of poems to be published by the Portuguese writer Camilo Pessanha during his lifetime, Clepsydra is the crowning achievement of the Portuguese symbolist movement," according to a Tagus Press news release. "Meditating on the inexorable flow of time, Pessanha sets the music of his verses against the murmuring water clock that gives the book its title."
Translated by Adam Mahler, a writer and translator of Spanish and Portuguese poetry, the bilingual book was launched on Thursday, March 2 at 4 p.m. at UMass Dartmouth.
"This new annotated translation by Adam Mahler recreates in English the haunting melodies and evocative dreamscapes that were widely admired and emulated by Portuguese modernists such as Fernando Pessoa," reads the press release.
The original version of Clepsydra, published in 1920, contained 30 poems. The new bilingual 144-page volume also features 18 compositions that appeared in subsequent editions, making it the most comprehensive scholarly edition of Clepsydra in English, according to its publishers.
During the event, Mahler took part in a guided conversation with Grace Holleran, Distinguished Doctoral Fellow at Tagus Press and PhD candidate in the Department of Portuguese.
The two reflected on Pessanha's life and work, as well as the challenges to translating poetry. Their conversation was interspersed with bilingual readings of Pessanha's poems.
This article was first published at The Herald News, on February 23, 2023.